First Day of E31, First Day of LWB
---
Long Win Bus Company Limited ("LWB") (formerly known as Long Win Holdings Limited) was established to provide franchised public bus services for North Lantau and the new airport at Chek Lap Kok. LWB is under the same group of Kowloon Motor Bus Co. (1933) Ltd., it is also the fifth company which operates franchised public bus services in Hong Kong. The first route operated by the company is E31 (Tsuen Wan Ferry - Tung Chung Town Centre) which was started on 22 May 1997.
---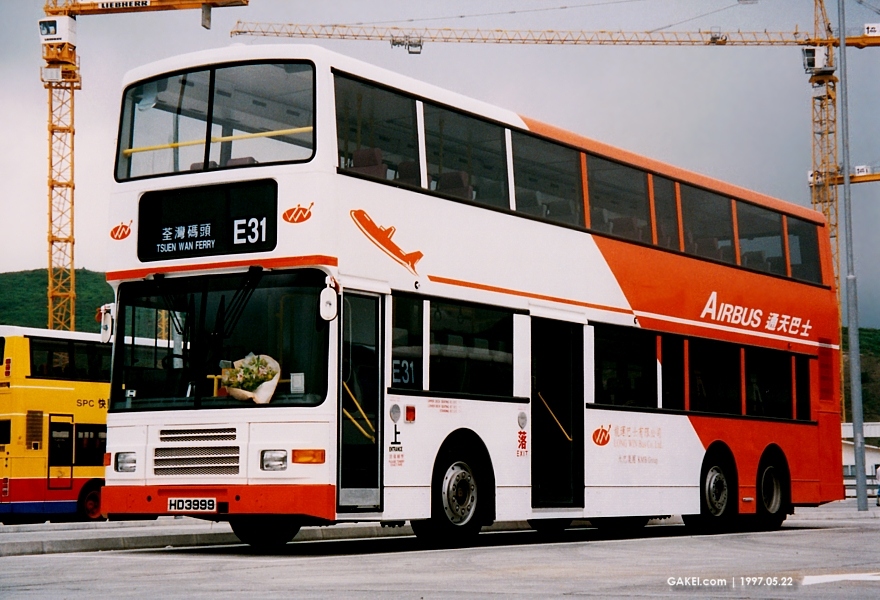 HD 3999 was one of the first buses
departing Tung Chung for Tsuen Wan.
---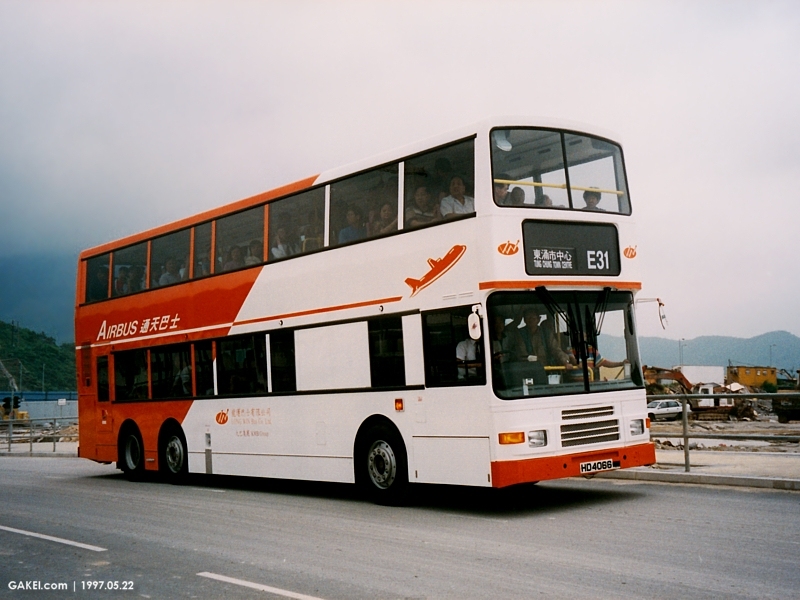 HD 4066 was the first external passenger bus for
Lantau Island which arrived in Tung Chung at 13:05.
---

An HKBEC Sub-page.