HN 2195 - A Golden Dennis Trident of Long Win Bus
---
Long Win Bus ("LWB") HN 2195 (LW17 or 107) was one of the earliest Dennis Tridents. The bus participated in the "Coach & Bus" Exhibition in 1997 and was demonstrated as a Dennis Trident of Kowloon Motor Bus ("KMB"). The bus was therefore painted in gold, the standard colour of the KMB Tridents.
---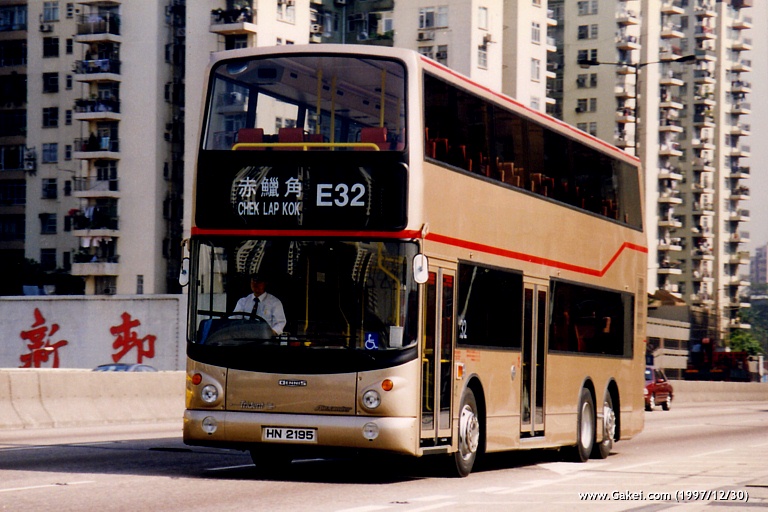 HN 2195 was one of the Tridents allocated to Route E32
on the first day service of the route. (1997/12/30)
---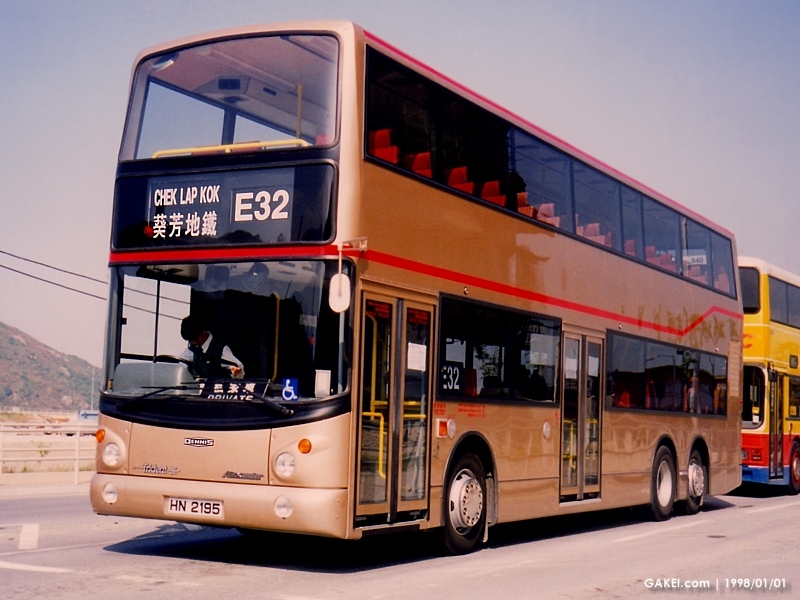 In the early days Route E32 terminated at Chek Lap Kok Temporary Bus Terminus. When the buses finished their journeys for Chek Lap Kok, they would go to Tung Chung Bus Terminus to take a rest before they made the returned journey for MTR Kwai Fong Station. HN 2195 in the photo was going to Chek Lap Kok again from Tung Chung for the returned journey after the rest. (1998/01/01)
---
This day HN 2195 served Route E31 for Tsuen Wan Ferry,
the old terminus of the route. (1998/04/09)
---
HN 2195 on Route E32 again. Residential development of Tung Chung West in the
background would bring more opportunities for LWB to extend its network. (1999/06/20)
---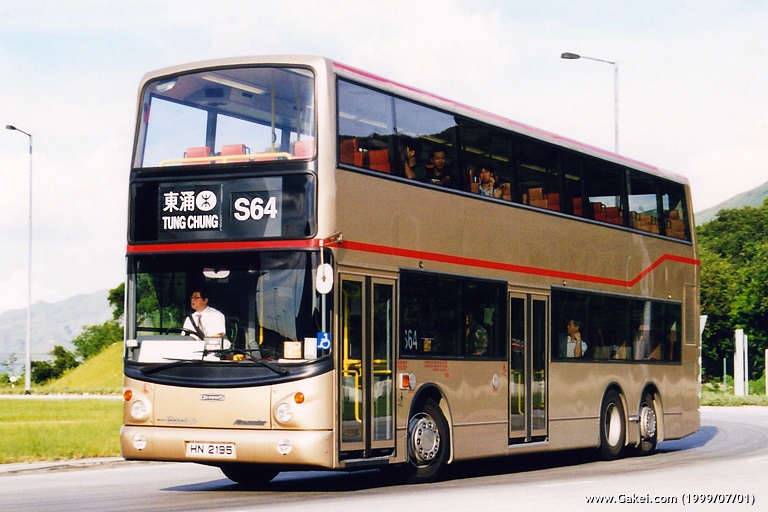 It was not so usual for HN 2195 to be allocated on "Shuttle" ("S") Routes. (1999/07/01)
---

An HKBEC Sub-page.