New Lantao Bus | Leyland Victory-2
---
During 1980-91, New Lantao Bus (NLB) purchased 15 Leyland Victory Mk II Series 2 double-deckers for the South Lantau Island bus services. The double-deckers were shortly withdrawn after the acquisition of NLB by Kwoon Chung Motors (KCM) in 1992, and 10 of the buses were subsequently sold to Citybus in 1993.
---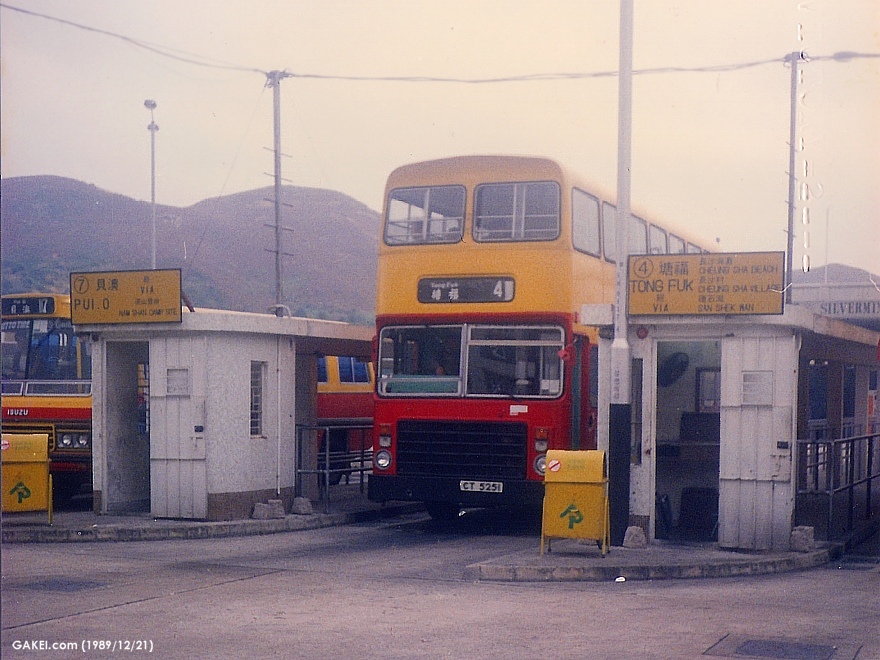 LD7 (CT 5251) is seen waiting at the Mui Wo (Silver Mine Bay) Ferry
Bus Terminus while serving Route 4 for Tong Fuk. (1989/12/21)
---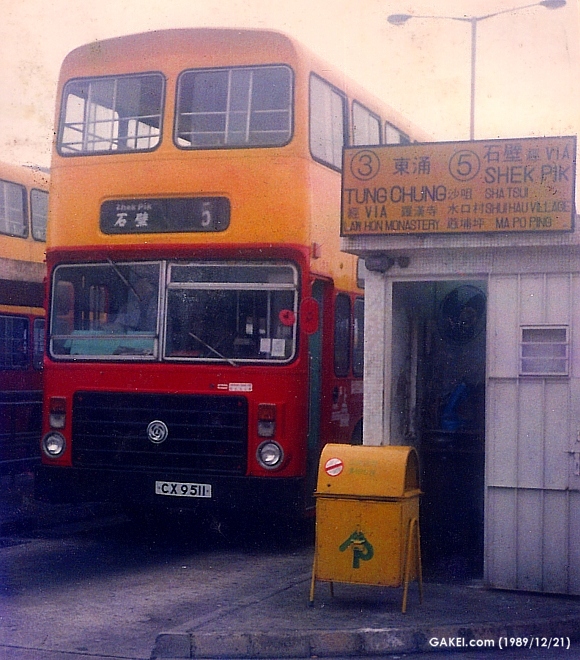 Not all Victory-2 buses were purchased new by NLB. For sample, this
LD9 (CX 9511) was purchased from Kowloon Motor Bus (KMB). When the bus
was in the KMB fleet, it was allocated G526 as its fleet number. (1989/12/21)
---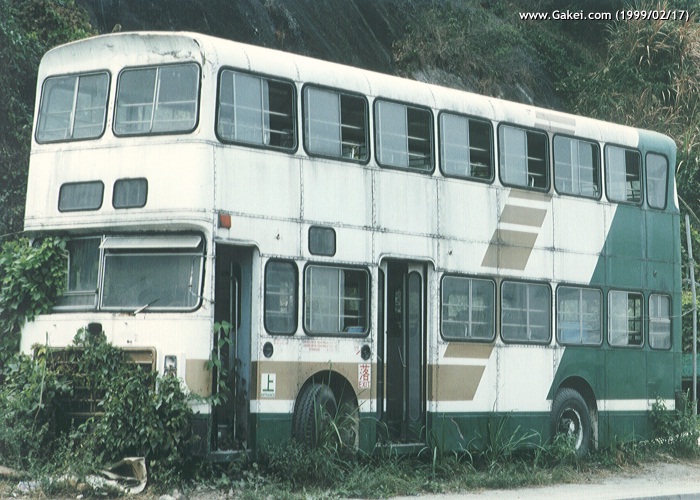 LD6 (CR 1545) was scrapped outside Mui Wo Depot while wearing the new livery after the acquisition of NLB by KCM. (1999/02/17)
---

An HKBEC Sub-page.